News
05.12.2018
We would like to thank you for the good cooperation and wish you and your families a Merry Christmas and much health, happiness and success for 2019.
This year we have decided on a special action for Christmas. For a better climate and a better future, we donated 500 trees as part of the Plant-for-the-Planet children's and youth initiative. www.plant-for-the-planet.org
05.12.2018
Wir bedanken uns für die gute Zusammenarbeit und wünschen Ihnen schöne und besinnliche Feiertage und viel Gesundheit, Glück und Erfolg für 2019.
Dieses Jahr haben wir für eine besondere Aktion zu Weihnachten entschieden. Für besseres Klima und eine bessere Zukunft haben wir im Rahmen der Kinder- und Jugendinitiative Plant-for-the-Planet 500 Bäume gespendet – www.plant-for-the-planet.org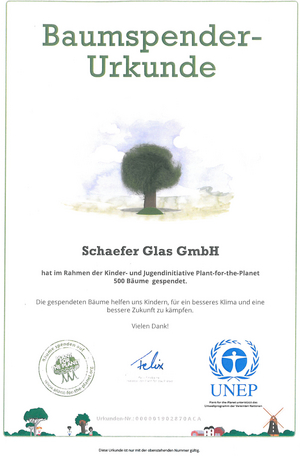 July 2018
In July 2017 we were certified by Dekra according to ISO 9001: 2015. To the certificate
November 30, 2015
Since 11-10-2015 our new image brochure
can be downloaded here (as a low-resolution PDF). Interested customers are welcome to request the printed brochure, get in touch with us.
Corporate Blog
Current Research Articles on the topics of glass,
Glass beads, borosilicate glass spheres and more

> Go to Blog


Categories