Glass knobs and handles for furniture, bathroom fixtures and curtains
To date we have realized an endless number of varieties, ideas and possibilities in the area of knobs and handles out of glass. Regardless whether the form needs to be plain and simple or elegant or extravagant. We have produced many knobs and handles for the most diverse mounting techniques, even from the most simple glass ball.

Whether with a simple screw thread or with a metal attachment - a glass ball on a piece of furniture is always a special element which will draw attention to it.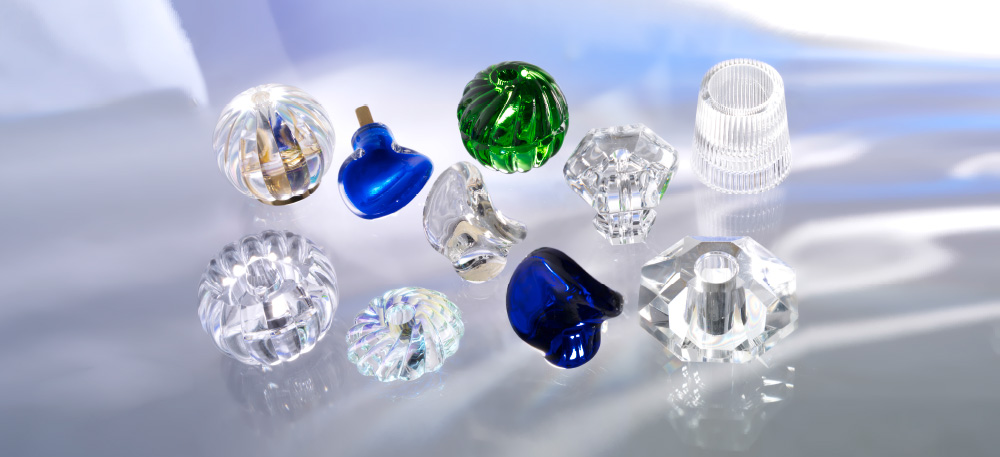 High-quality bathroom fixtures
Not only the balls, but especially the most diverse forms, designs and creations that we produce for manufacturers of bathroom fixtures, for example, are captivating through their elegance and diversity. High-quality bathroom fixtures are equipped with these glass handle elements, and can also be found in luxury hotels around the world.

More in the categories glass knobs and handles, bathroom fixtures, glass fittings, glass knobs and handles, bathroom fixtures out of glass.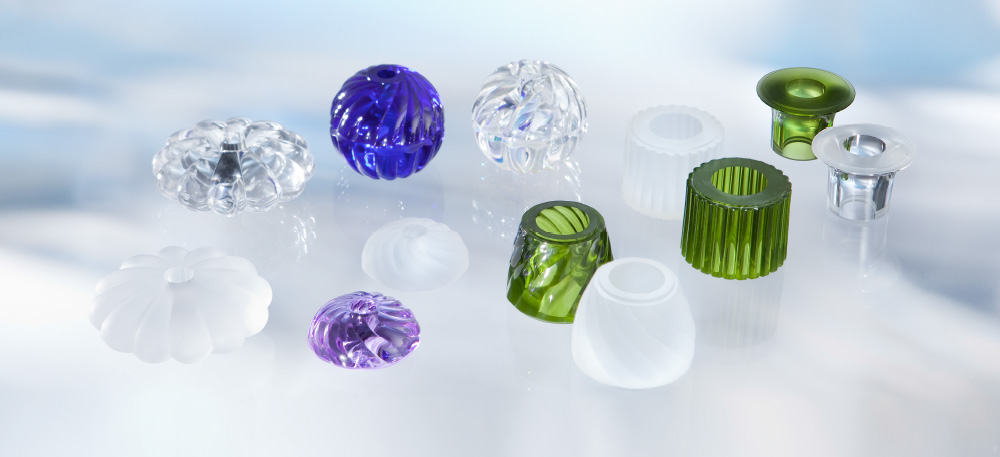 Our glass knobs and handles in cone shape are available in various sizes and designs. These cones can also be used as end fittings for curtain rods, for example. Naturally, we can also offer an interesting color palette for these products.

More in the categories glass cones, glass cone door knobs and handles, cone knobs and handles.