In our product group "Humans, you will find multifaceted glass objects for decoration, such as pendants, decorative objects and glass articles as advertising mediums. Our glass pyramids or hemispheres are popular eye catchers that are often used as advertising mediums or for decoration.

We design these products for you according to your wishes using diverse technical processes such as surface lasering, high-vacuum coating, and internal laser engraving (more). Metal glueing is also possible.


Diverse glass products from our assortment are excellently suited for your company as advertising articles. Our pyramids in various sizes and designs are very popular.

These high-quality articles, which we can offer with your desired texts and logos using laser or sandblasting techniques, are real eye catchers. Not only the pyramids, but also the cubes, hemispheres, etc. are excellently suited for these purposes.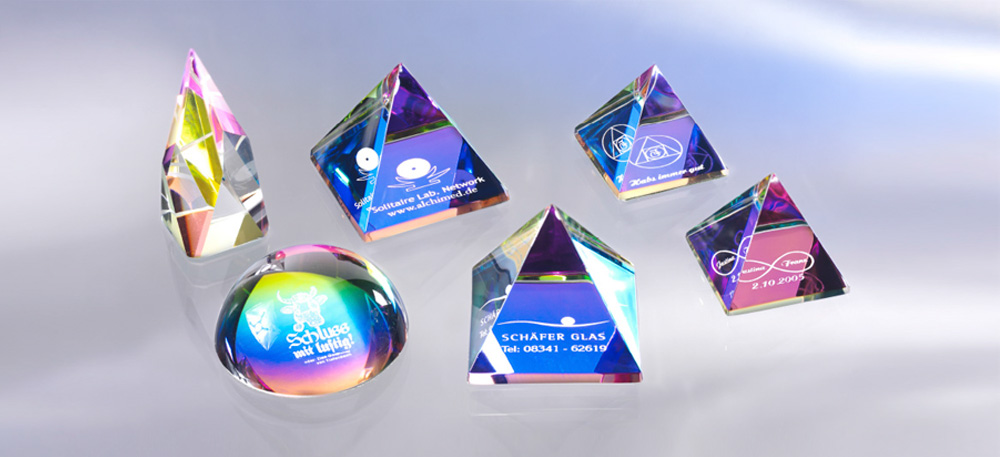 Jewelry made out of glass has been known and has enjoyed great popularity all over the world for thousands of years. We also have various glass pendants in our assortment, which have been produced on special request for our customers. In our photograph, you can see a glass pendant, which is meant to symbolize the radiating power of the sun.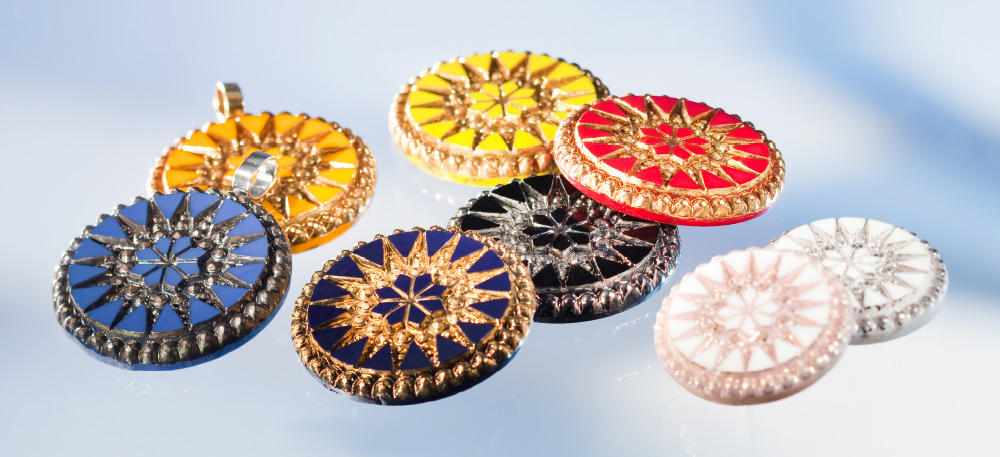 In daily life, we encounter glass in all kinds of forms and variations. Creativity has no real limits here. A cleverly devised design can be used in many areas.