Manufacturing products at Schäfer Glass
Manufacturing process for us means the processes used to produce the products which we make out of glass. These processes can be carried out either by hand or mechanically. At the Schäfer Glas Company, diverse manufacturing processes are united under one roof. From classic blank molding and the resulting further work steps up to fusing, we offer a broad range in the area of processing and workmanship of glass.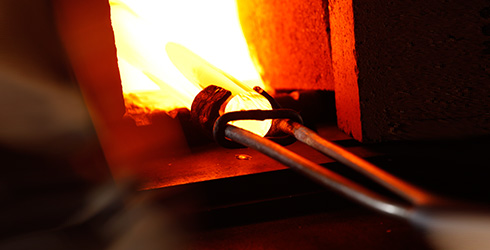 Basic raw materials are many different types of glass rods: crystal glasses, optical glasses, colored glasses as well as heat and chemically resistant glasses.

The rods are softened at temperatures of 900 - 1300 degrees C and then they can be shaped into the desired form with the use of a tool.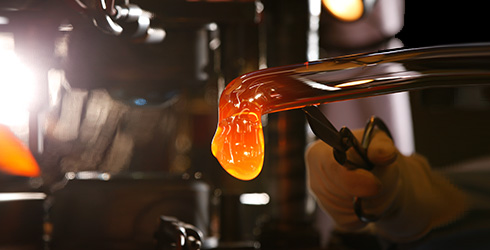 This method is called blank molding, because the most important surfaces are completed in this process.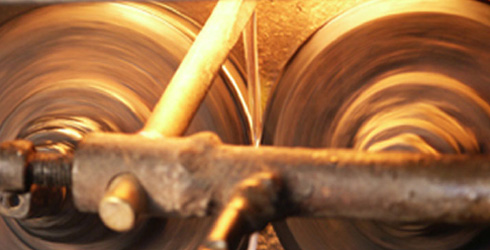 Our glass rolling machines are used to manufacture glass beads with a diameter of 1-10 mm.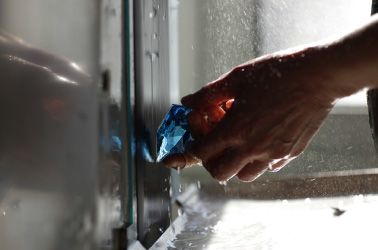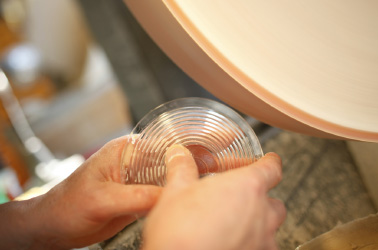 Various methods are available for finishing such as sawing, drilling, grinding and polishing.

Through these process steps, our products receive their final form and brillance.

Fusing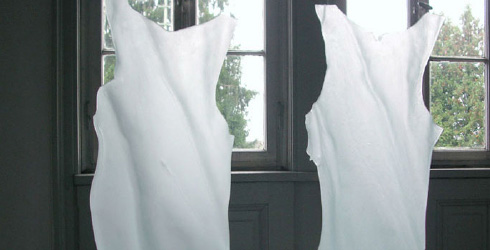 We can manufacture individual pieces and small series up to a maximum size of 1,2 to 2,1 m.
Sorting process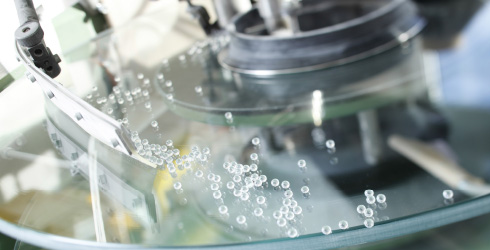 Sorting method for the separation of round and non-round balls and Präszisions-
sorted according to maintenance diameter.