Additional Services and specialties
In addition to various manufacturing processes, we also offer further services and special processes for glass refining and workmanship. Working on a daily basis with this fascinating material inspires anew again and again.

On this page you will find an overview of our various possibilities for refining.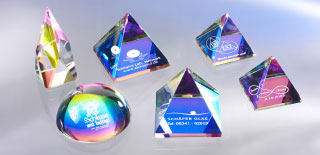 High-vacuum Coating
High-vacuum coating for creating various color and light reflections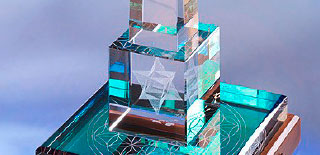 Lasering engravements on inner glass surfaces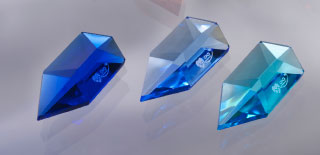 Lasering surfaces / Sandblasting
For example logo on glass gemstones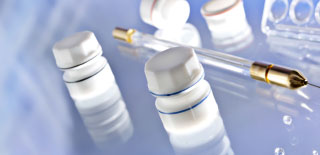 Decals
Applying and burning-in decals

Photo: Colored rings and glasses for the dental field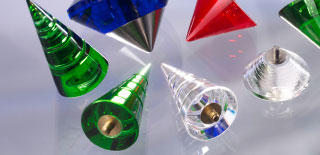 Glass and metal bondings
For example door knobs and handles, end fittings for curtain rods