Service Spectrum
From the idea to the finished product
We fulfill your requirements in glass from the idea up to the finished product. What we offer ranges from design to construction, from building models up to first prototypes, from indivdually made-to-order up to serial production, as well as objects using glass combined with metal and other materials.

Glass types: In addition to different glass types such as colored glass and borosilicate glass, we also process customized types of glass (multicolored glass, structures in glass , bubbles in glass) and other specially desired glass types.

Interior design: At Schäfer Glas, we also create elements such as knobs and handles for furniture and bathroom fixtures, fittings for curtain rods, lighting fixtures, objects for glass light and other products for diverse applications in interior design.
Glass beads: We produce crystal and colored glass beads up to a diameter of 150 mm and borosilicate beads with a diameter ranging from 1 mm up to 50 mm for medical and technical applications. More about glass beats and spheres

Fusing: In the area of fusing, we specialize up to an area of 1,2 m x 2,1 m. For 3-dimensional forming of flat glass, we can go to a depth of 350 mm. We also produce solid glass objects. More about Fusing

Further product examples: Pressed glass articles up to a weight of 500 grams, articles for decoration, technical articles, glass lenses, as well as pre-pressed parts for companies who do further processing. Read more



Production and Workmanship Techniques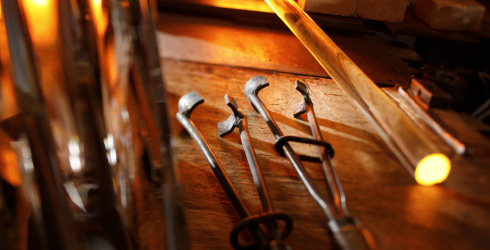 Manufacturing glass articles with the blank molding process
Glass refining through thermal tempering (hardening), grinding, polishing, flame polishing, coating and sandblasting. We also do matt finishing
Glass bonding: Glueing glass onto glass and durable bonding of glass to metal.
Applying and burning-in of decals, for example in the pharmaceutical industry, and for decoration
High-vacuum coating for creating various colort and light reflections

Lasering of surfaces, for example for your logo on glass jewelry

Lasering of internal glass surfaces, inner laser engraving,for example, light objects.
Creating the extraordinary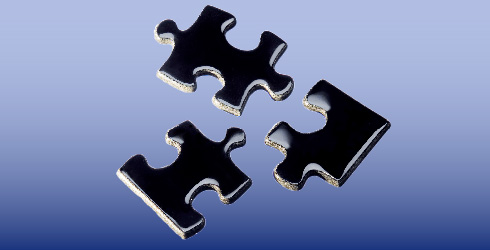 High flexibility, know-how, decades of experience and quality-oriented manufacturing are excellent pre-requisites for making extraordinary projects a reality together with our customers.

Within the range of our technical possibilities, we can create extraordinary things.

Regardless of whether it is for a small series or a large amount.
We will be happy to receive your inquiries.


We will be happy to take on your special requests for glass applications!